What do people care about locally in 2018?
Architects David and Louise met locally with almost 200 people over 4 days who participated in site walks, presentations and workshops, including local schools- here is their summary.
'Although I am an architect, I would say that An Camas Mòr is not only a project about architecture and design. More than anything, it's a project about people. We are trying to make something exceptional in Scotland, a really great place, a platform for a better quality of everyday life and a place some really great and hard-working people will be proud to call home'
David Sim, Architect, Creative Director and Partner at Gehl, Copenhagen

"This is rare. It is unusual to be included in such a structured process. We feel empowered to be included on the project journey".

Calum Hendry at the 'Share an Idea' event.
The design for An Camas Mòr is already based on these local wishes
---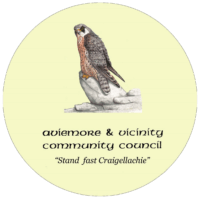 'The community council proposed the Aviemore sister community with a Countryside park on both sides of the river Spey in 1987; we have be involved in its design and supported it ever since'.

John Grierson, Chair of Aviemore and Vicinity Community Council