---
Spaces for sport and enjoyment
Community ideas
See below how the architects have included these ideas contributed at public meetings in the design for An Camas Mòr.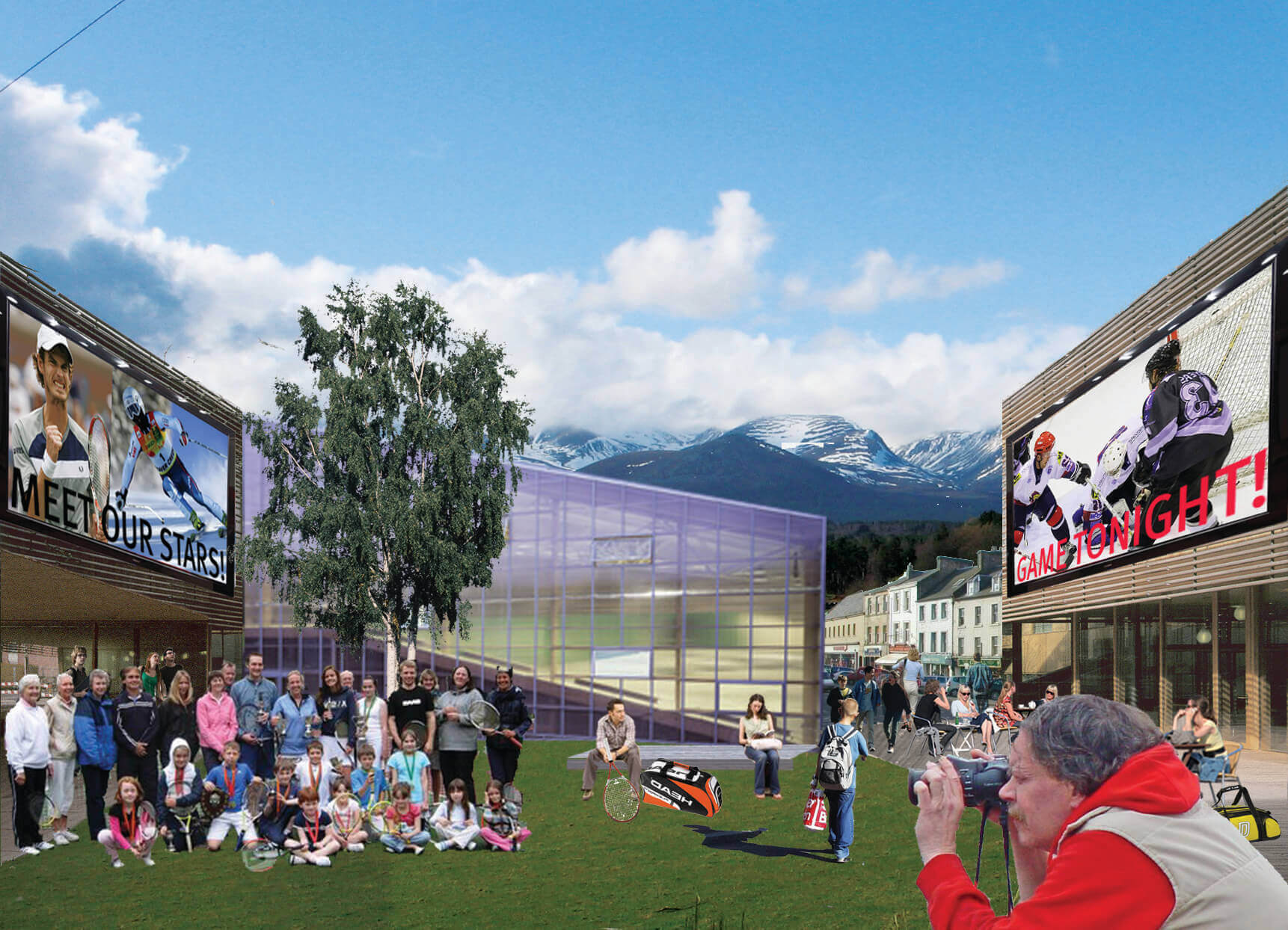 Aviemore Sports Centre Project
We are collaborating with this community project. They aim to develop the centre to include an ice rink and sports hall which will accommodate spectator seating during competitions.
Land could be allocated to the west of the village west end of the village, with easy access to the playing fields and Aviemore Countryside Park.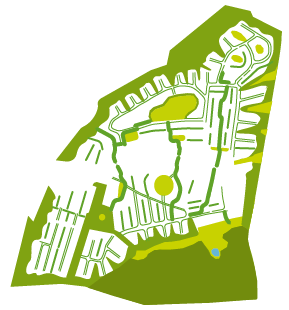 Closer to nature
An Camas Mòr brings the forest into the village- wedges of trees and green crossings across roads will form a network that supports the migration of wildlife.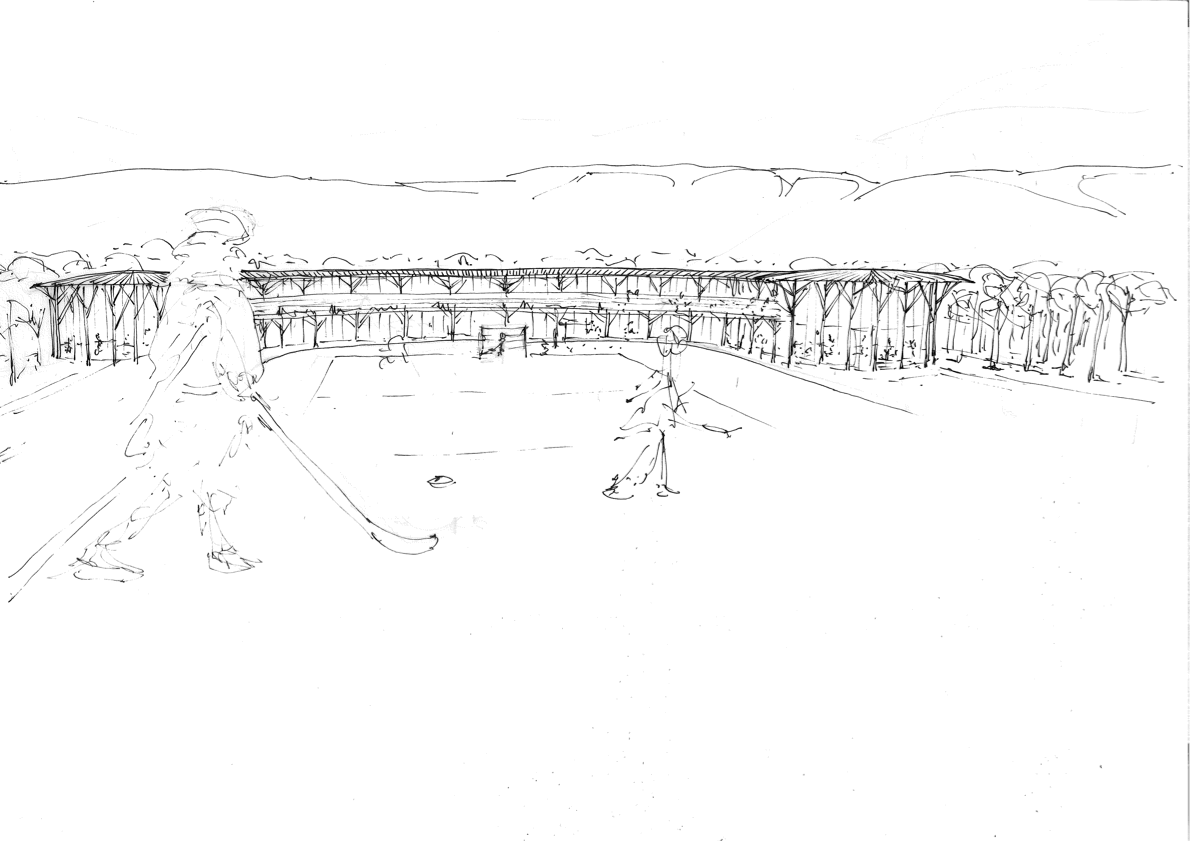 Aviemore Countryside Park
Eventually, Aviemore Countryside Park will stretch across the river Spey to An Camas Mòr and include new shared playing fields.
The sports facilities and playing fields will be for the benefit of both primary schools, and everyone in Aviemore and Badenoch and Strathspey.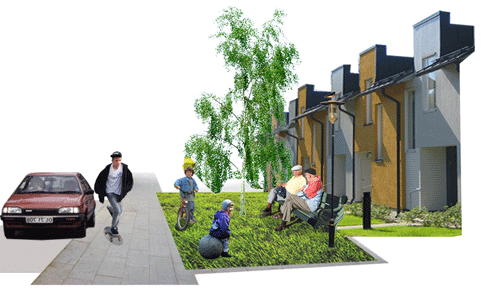 Play close to home
We plan play spots so small children can play less than a minute from home and in clear sight. This includes sandpits and swings.
Spaces to meet
Outside spaces are designed for all sorts of happenings- markets, festivals- or just sitting out.
Public space is carefully designed to catch the sun and shelter people from the weather – making a perfect place for a Christmas market.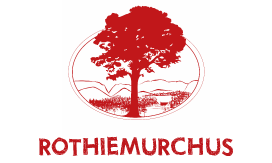 Ranger service
At An Camas Mòr, there will be a Rothiemurchus Countryside Ranger led service maintaining paths and other green spaces.