---

T-shaped houses The T-shape plan means that there will be windows on two sides of each room to make best use of natural light.
The layout creates a forecourt to the street and a private sitooterie to the back leading out from the living room.
The courtyard could be a useful private space, with a sheltered microclimate.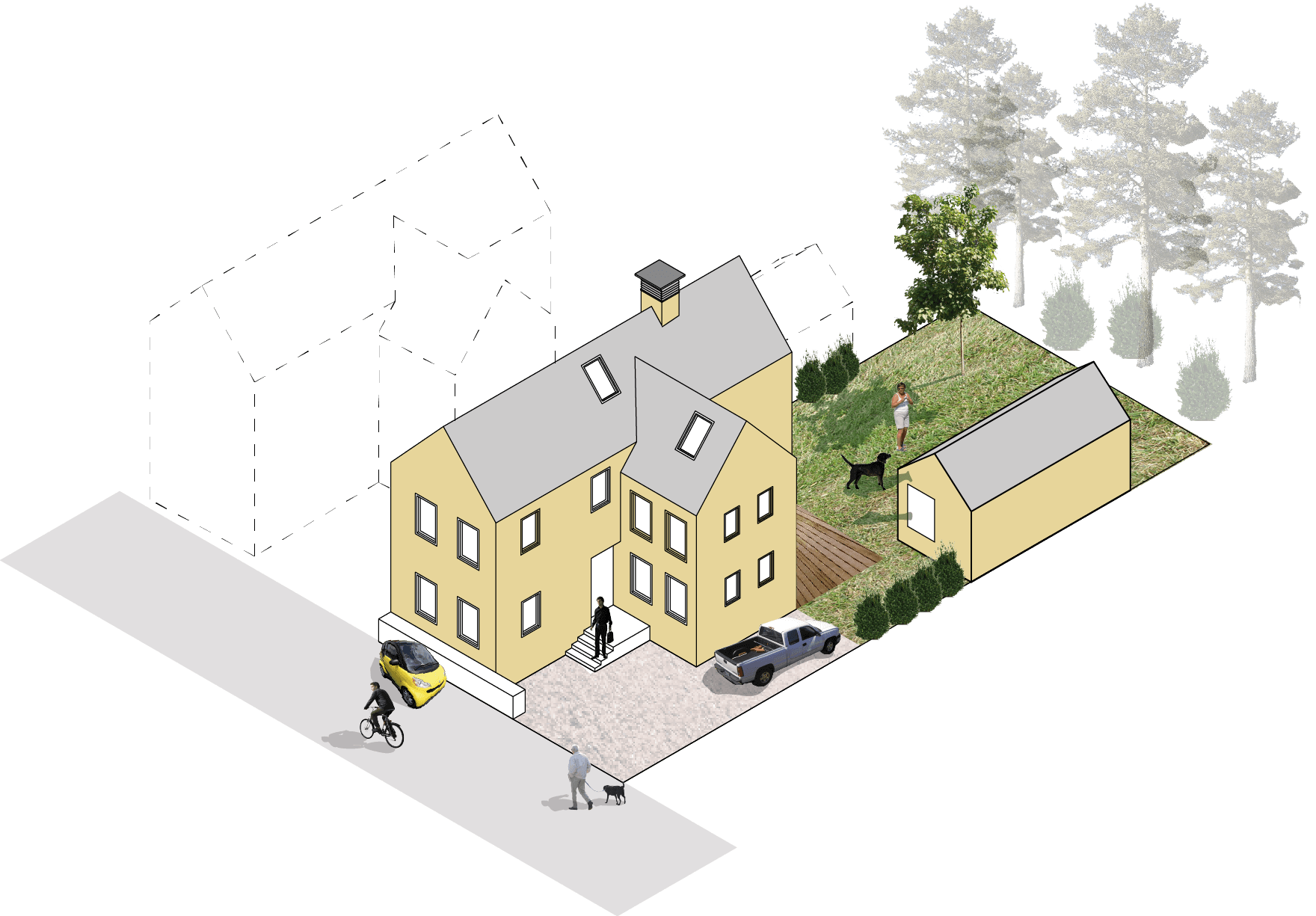 T-shaped house axonometric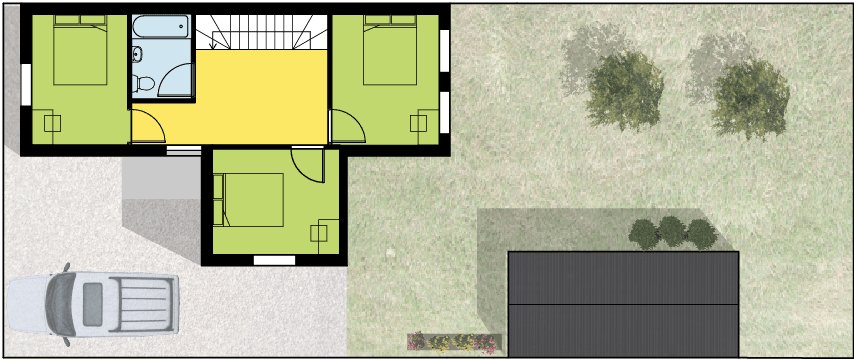 First floor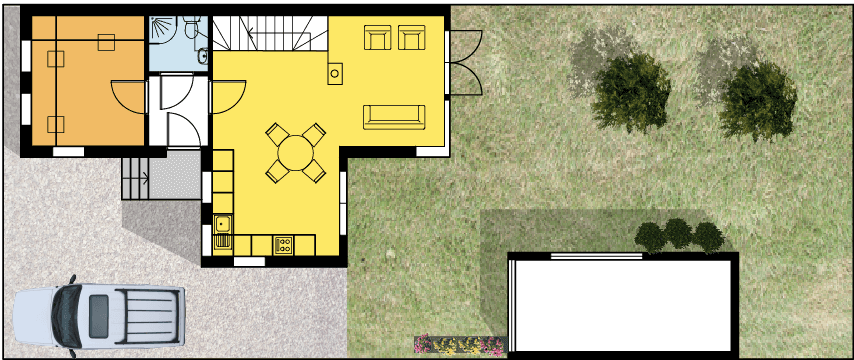 Ground floor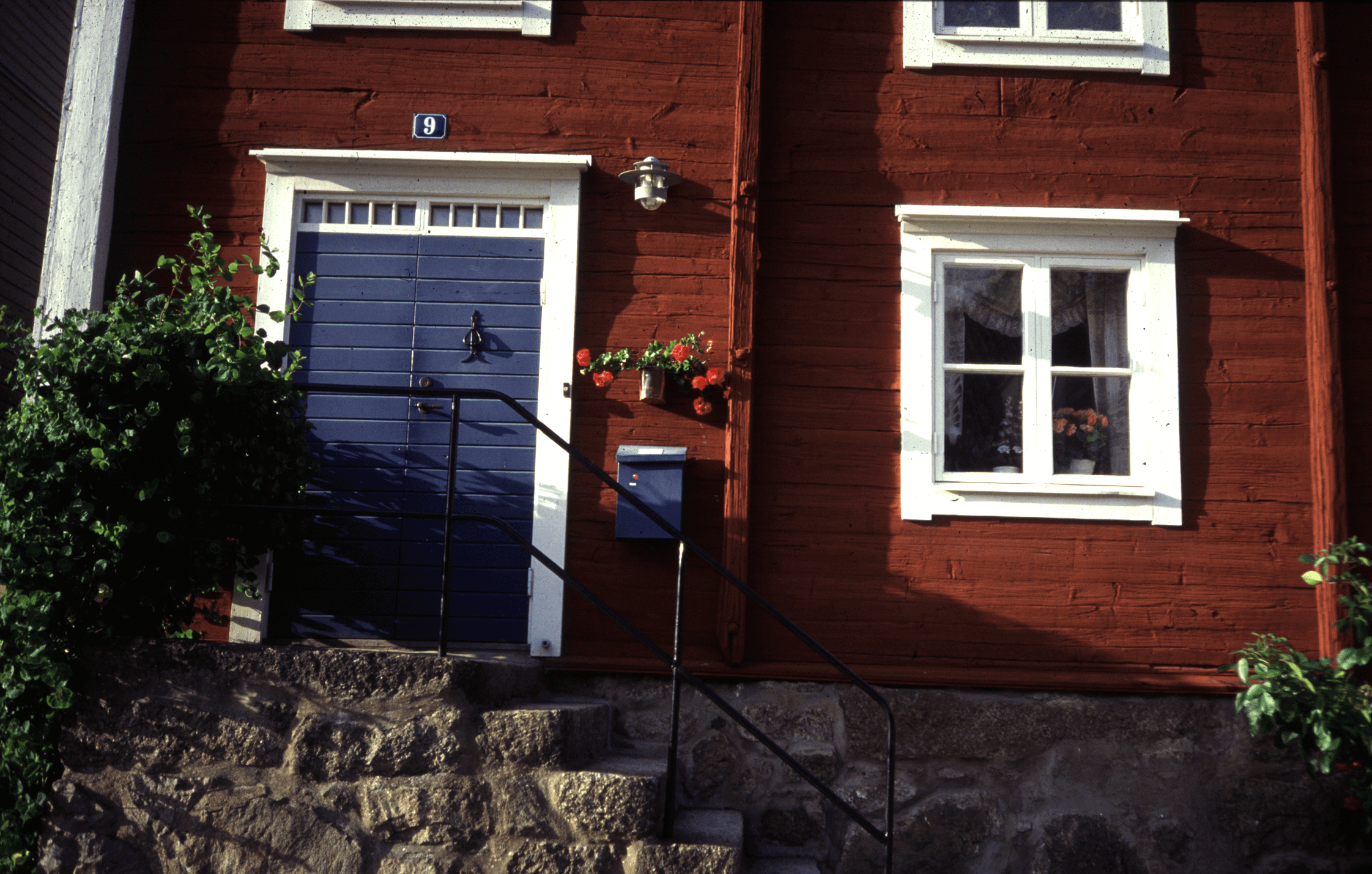 Granite masonry base with red painted timber above.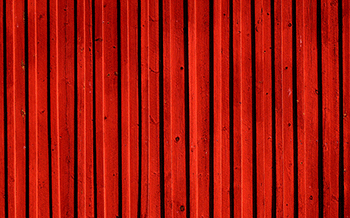 Timber wall painted with Swedish Falu Rödfärg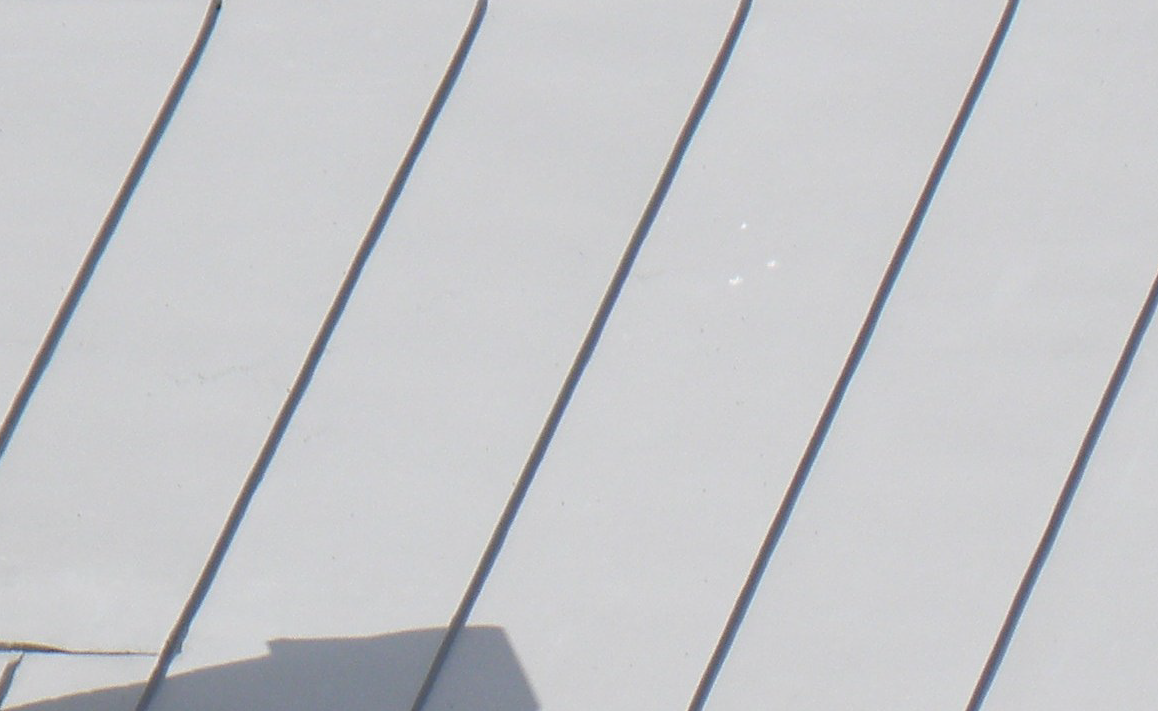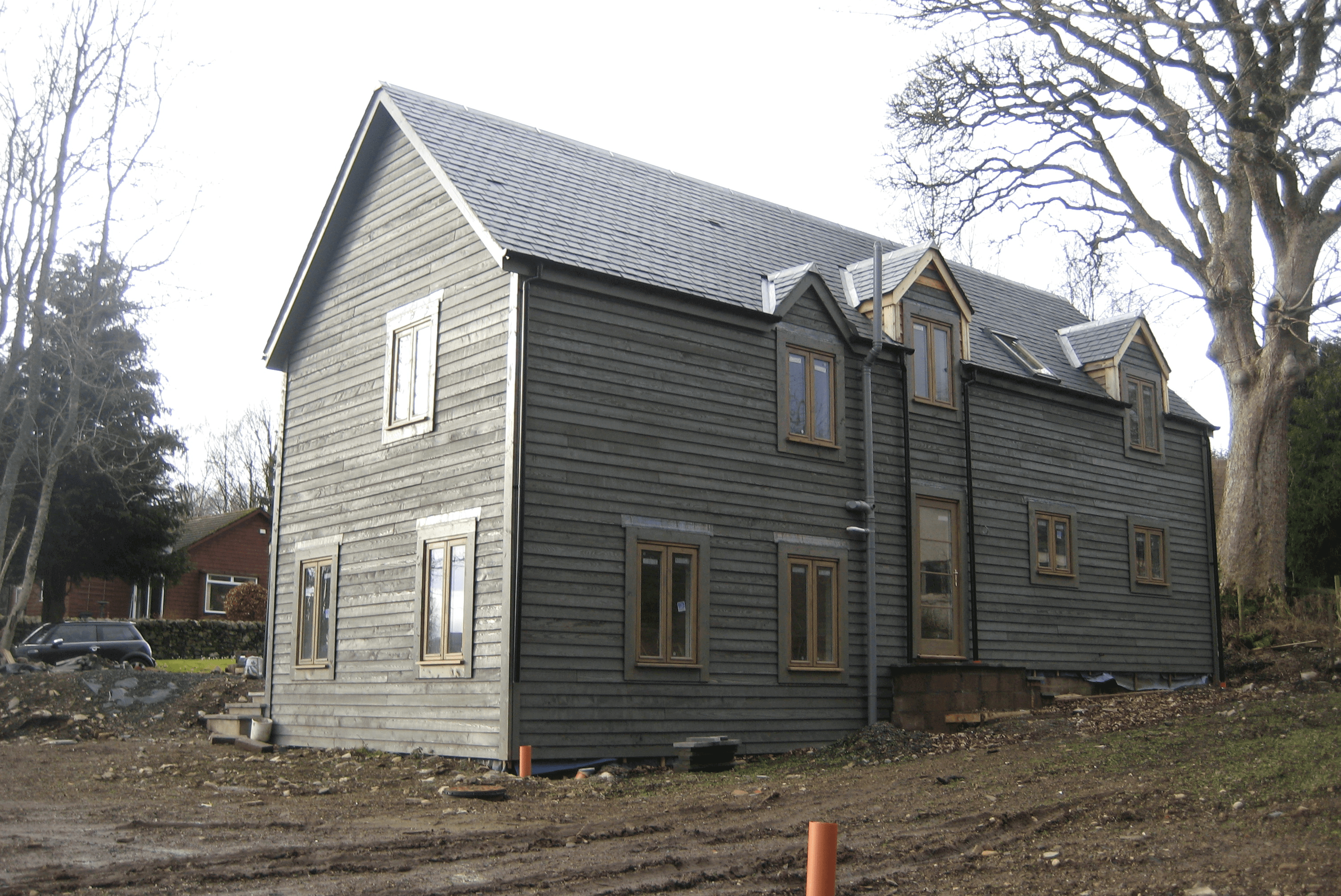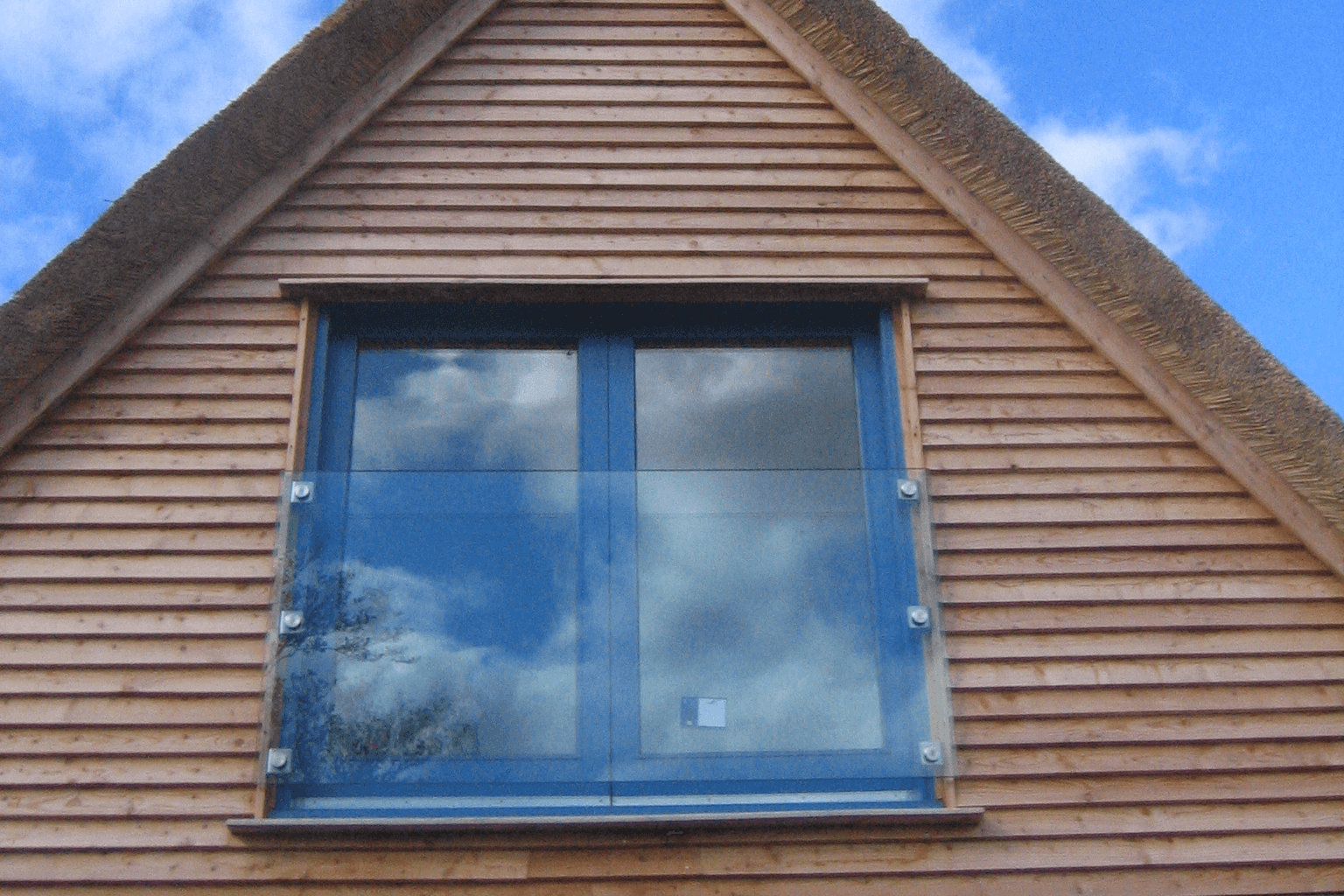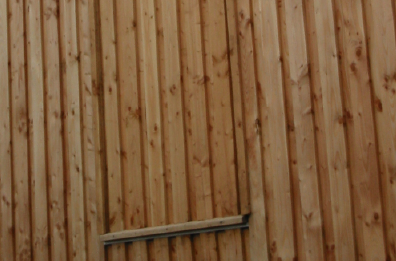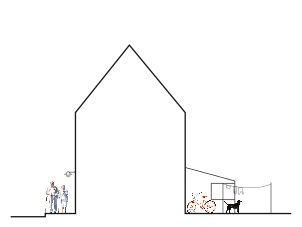 Formal front- informal back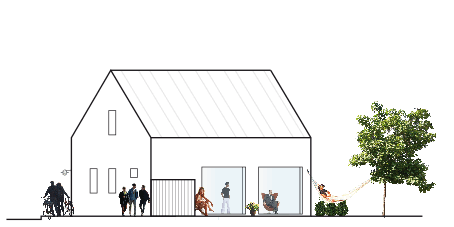 Smaller windows facing the street -big windows facing the garden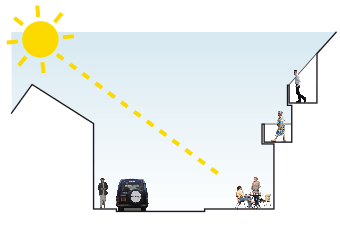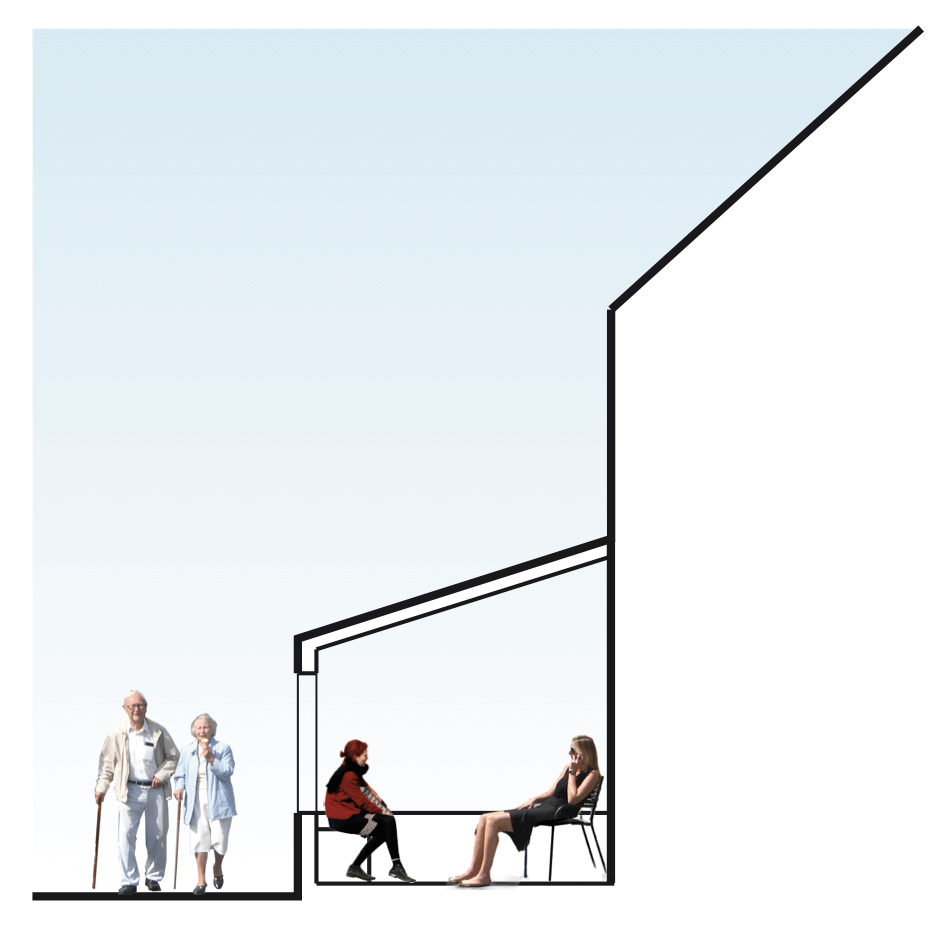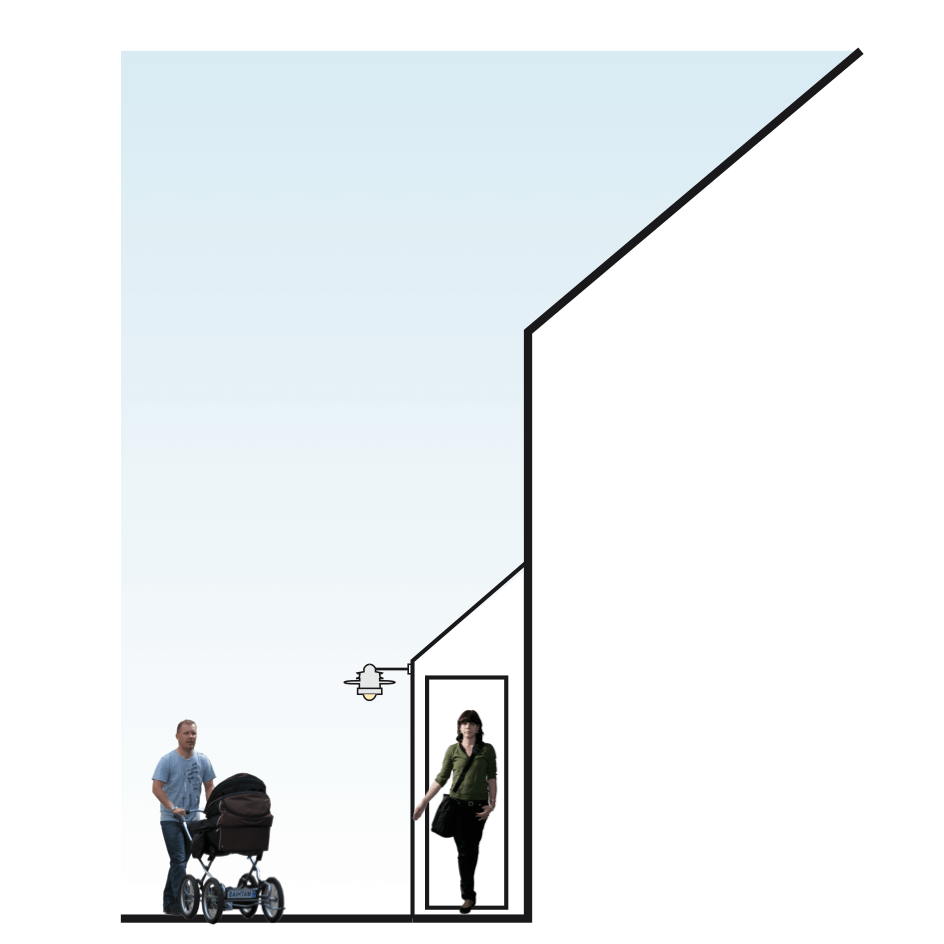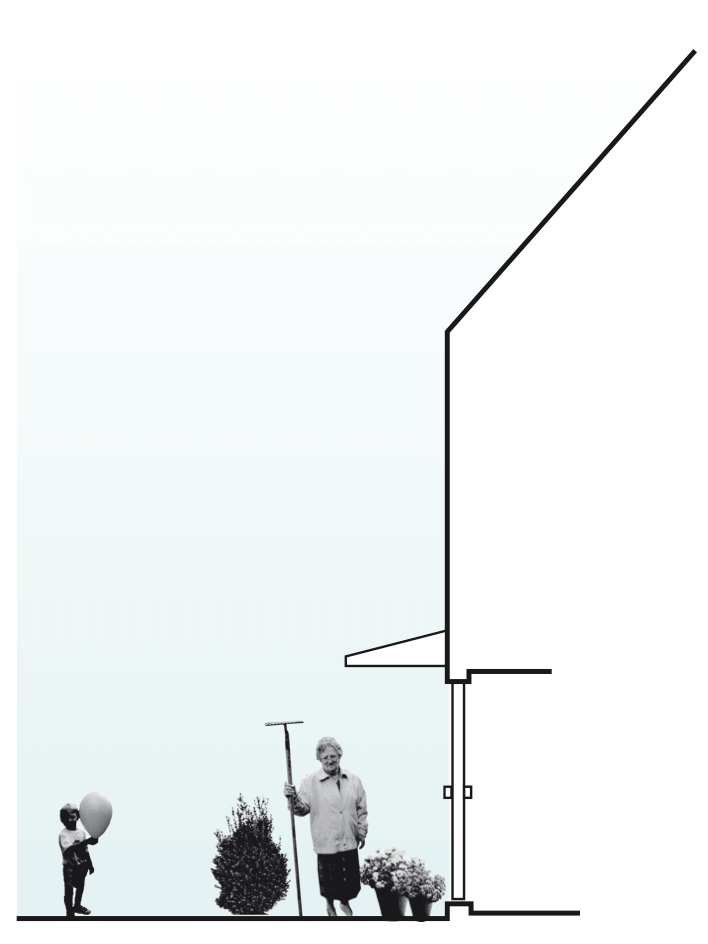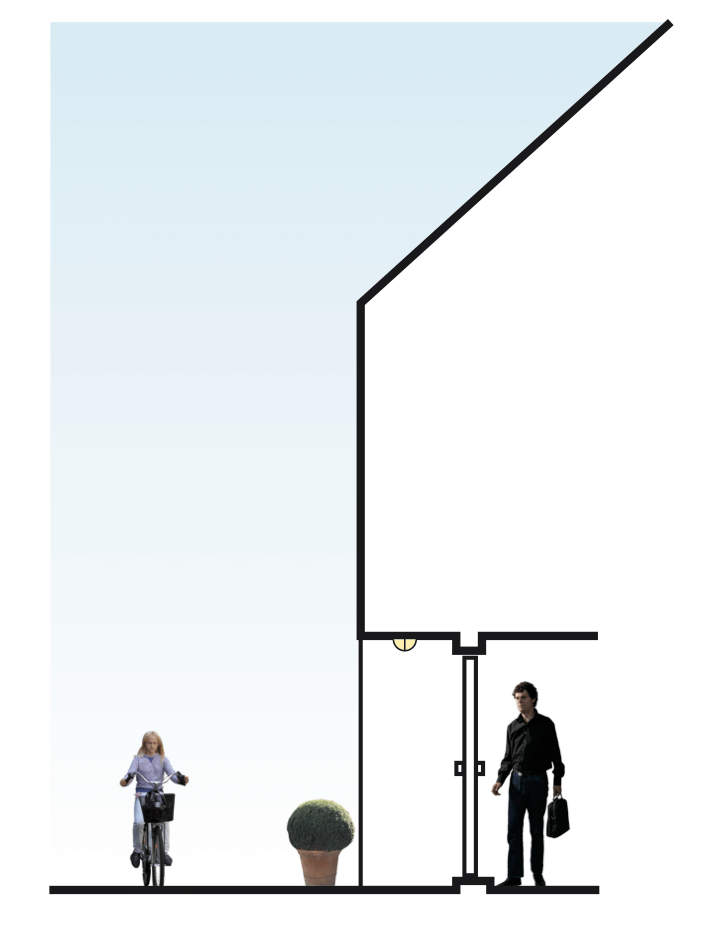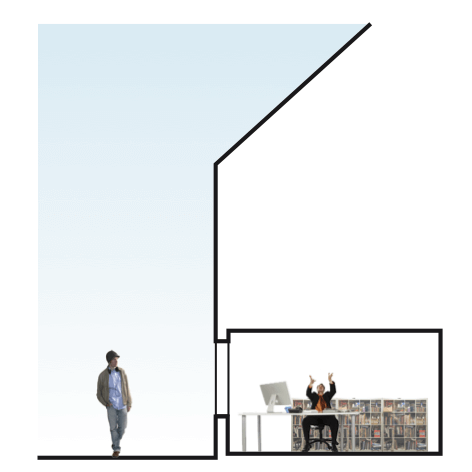 Home office to the street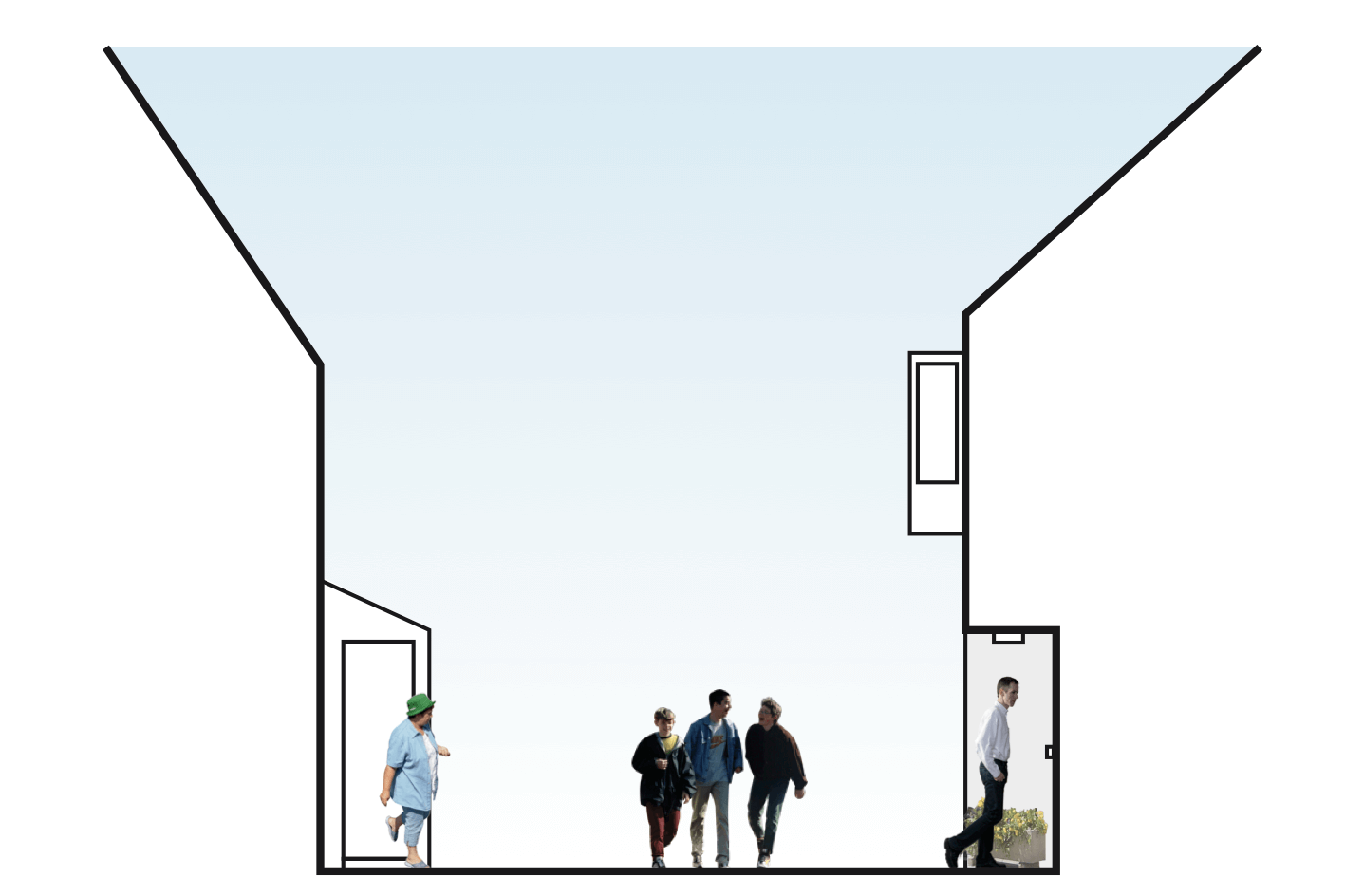 Meeting whilst coming and going.
Tell us what matters
to your household
---
Tell us what kind of home you would like- for example, does it include storage for outdoor equipment?
go to facebook
---
Tell us what kind of home and tenure you want, and we can work with our partners to plan it.
register interest