Answer to your concerns about second homes
Posted on June 11th, 2017
by An Camas Mor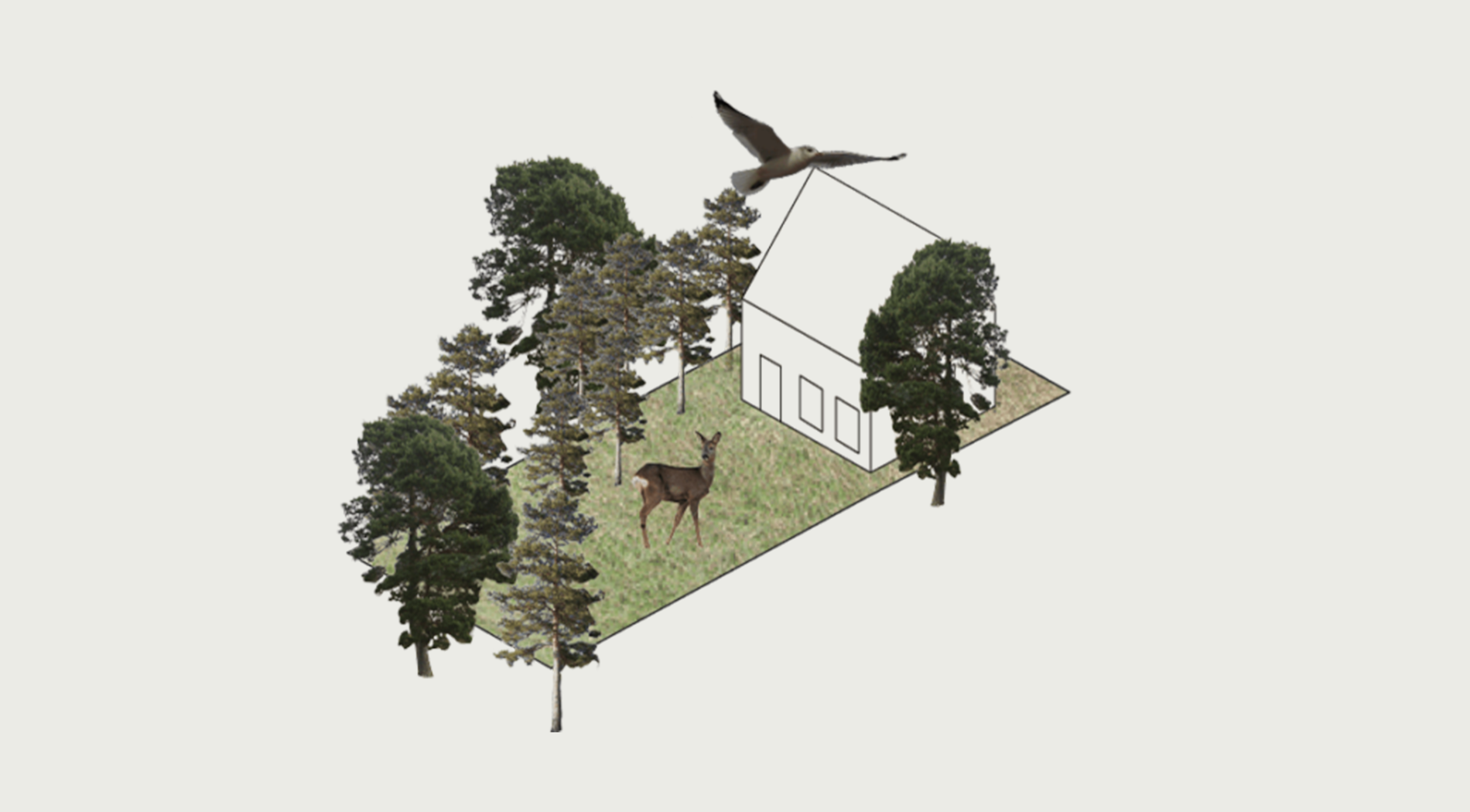 Many people are concerned that the shortage of housing and the high demand for holiday houses in Badenoch and Strathspey will result in people who work locally not being able to afford a home at An Camas Mòr. However, there are many ways to discourage holiday home ownership and attract people who want to live and work in the village that are not currently widespread in Badenoch and Strathspey.
The following outlines the tenure options and planning tools designed to ensure that new homes are permanently available to the community. These are also planned to ensure that the village has a high level of local jobs with very little commuting to encourage healthy lifestyles and secure a sustainable future for the village.
Highland Small Communities Housing Trust - Rural Housing Burden
Devices like the Rural Housing Burden provide affordable homes in perpetuity. Some of these could be used at An Camas Mòr to ensure homes are not lost to holiday or second homes, and are always available to locals to raise their families in the area.
Designed for people who work locally
60% of households who responded to the Highlands Small Communities Housing Trust's Prospective Resident Survey for An Camas Mòr would prefer an Open Market Sale home without Conditions to the Property Title, perhaps because these can complicate re-selling the house; getting a mortgage; or effectively limit the amount people can spend on a new home. This is why it is important to also use other ways, such as planning and design, to attract people who work locally alongside restrictions on tenure. This way, households of varied income levels can be included in the village thereby creating an economically sustainable community.
Most new homes in Badenoch and Strathspey are detached, in quiet areas; generally, these tend to be the type of homes preferred by second-home owners. An Camas Mòr is planned to create a happening vibe that people who work locally prefer as opposed to But n'Ben style retreats with landscape views that are aspirational as a holiday home.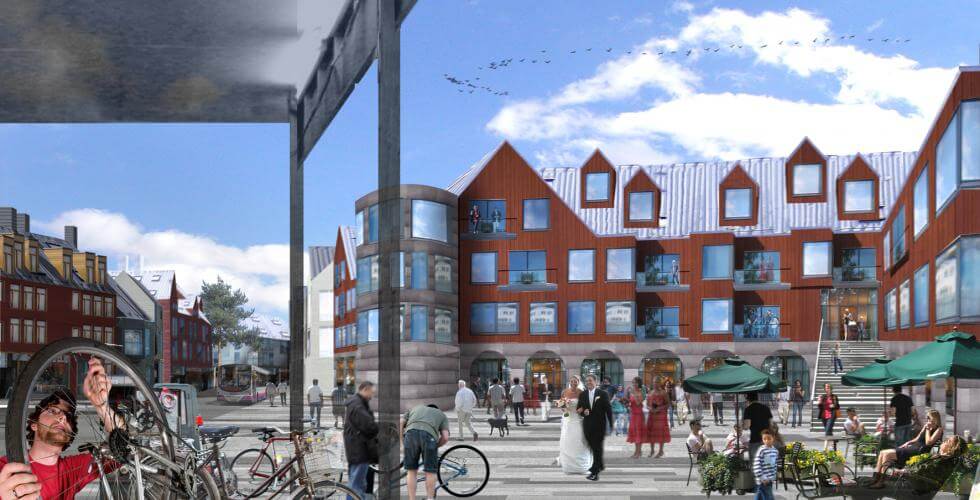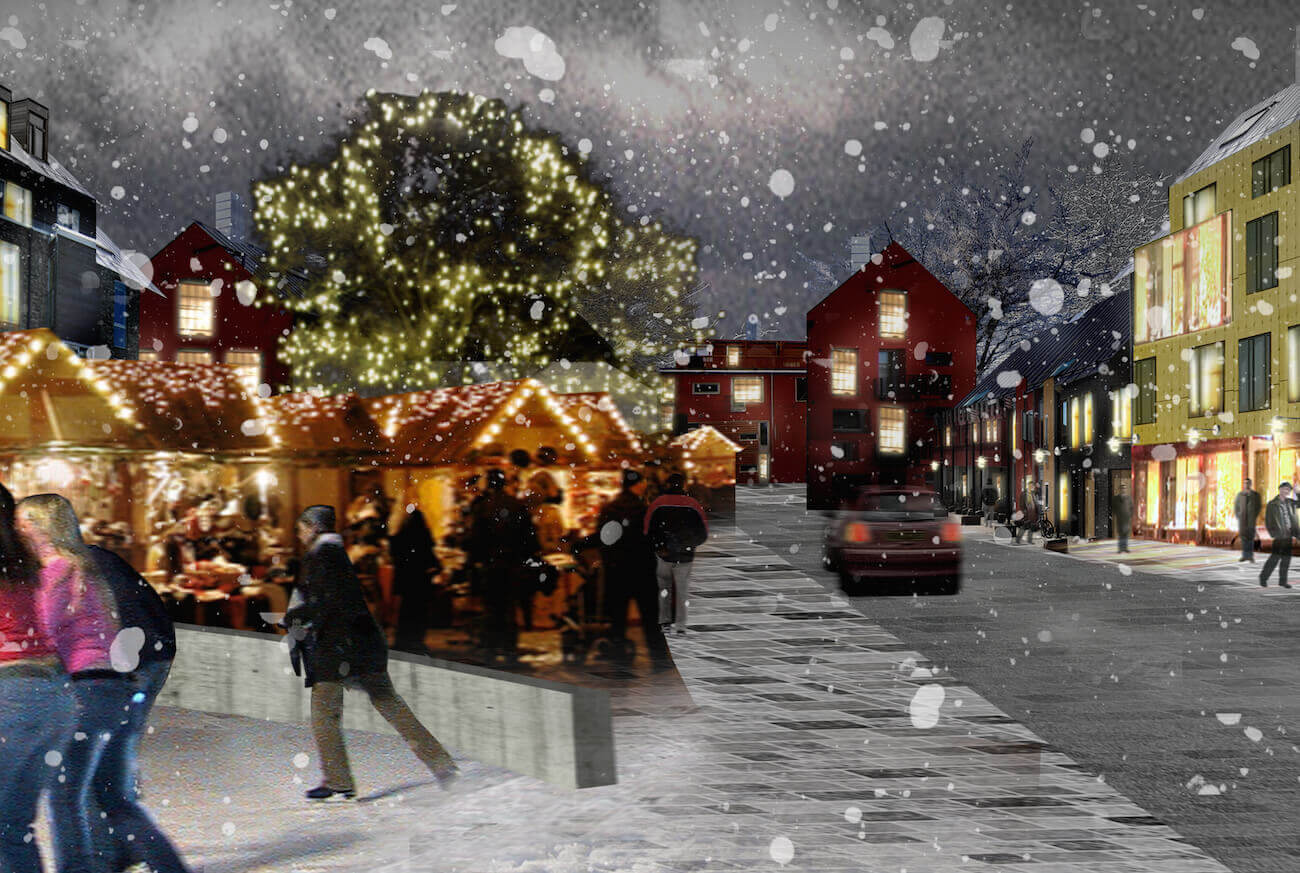 A busy High Street is planned for An Camas Mòr, with flats above shops, cafés, and offices- to create a busy and vibrant atmosphere. There will be a range of different house types- from small family terraces to bigger townhouses close to the bustle of the High Street. Detached and semi-detached houses will also be closer together, and closer to the shops and school than a conventional layout.
These homes are designed to have views of the trees, back gardens and be close to parks but they will not have landscape views.
Floor plans that encourage living and working, for example, with a front-room office or business annex should be less attractive as holiday homes.
We plan to promote plots for self-build plots from the second phase onwards (possibly 2025 if everything goes to plan). This will encourage people with a strong commitment to the area to live at An Camas Mòr.
Make enough homes
There are not enough new homes in Badenoch and Strathspey for families with an average local income – starter homes, apartments, terraces and modest semi-detached and detached houses.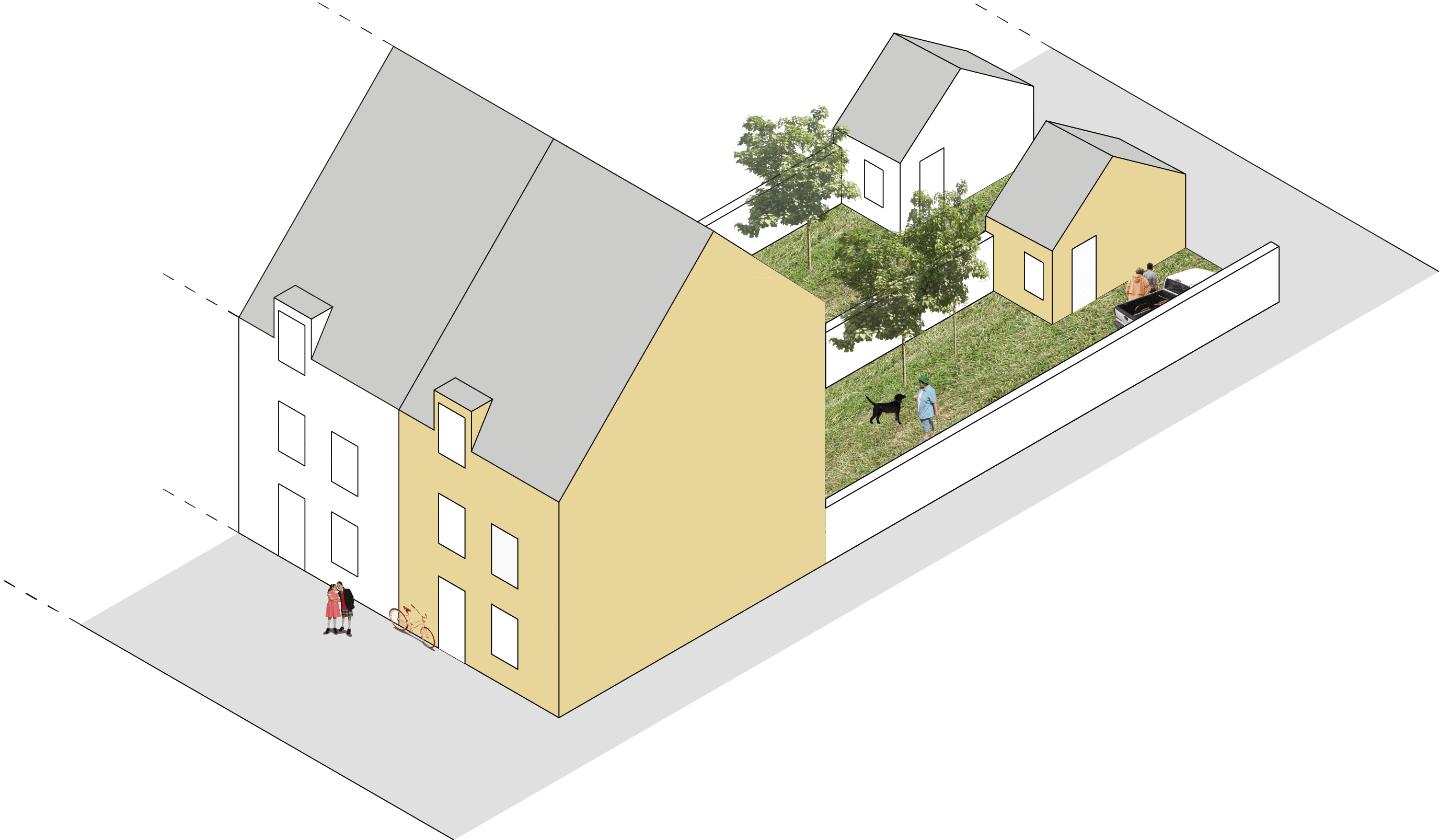 By meeting demand and increasing the variety of new homes to include all types of household and modest budgets, we aim to make home ownership more affordable for people who work locally.
Spaces for sustainable tourism
A small minority of homes at An Camas Mòr are designed to be attractive for holidaymakers and planned in a way that brings tourists and second homeowners into contact and exchange with people who work locally.
Naturally, the current lack of housing in Badenoch and Strathspey generates resentment towards second-home ownership. However, both tourists and holiday home owners benefit the area by supporting many local jobs and also bringing new skills, experience, and connections to Badenoch and Strathspey.
These are planned so that the vast majority of homes, that are intended for people who work locally, are in fact lived in by local households. It should also benefit everyone by ensuring that the project is financially viable and by building investor confidence that there will be a demand for new homes.
The plans for An Camas Mòr include attractive spaces to open a Hotel and Guest-houses with space for a restaurant facing onto the High Street on the ground floor.
Studio flats on the High Street above cafes, restaurants, shops and offices, possibly with a concierge service, are designed to be attractive to holidaymakers with good views of the hills.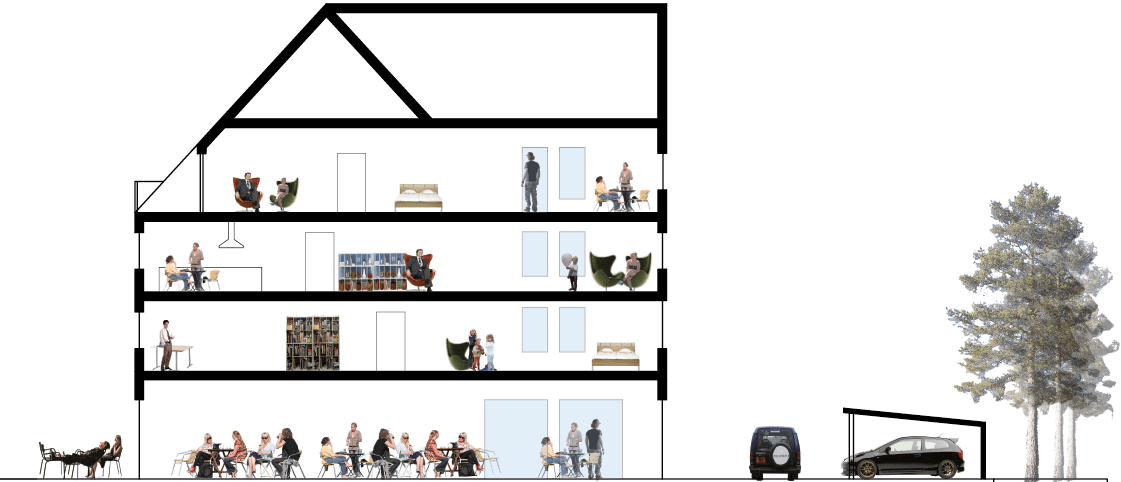 It will be more convenient for people staying here to eat out, and so they are designed to bring people into an exchange with local residents. The lower floors of the building would also be permanently occupied for business use, and the flats would make a good complement to a hospitality business.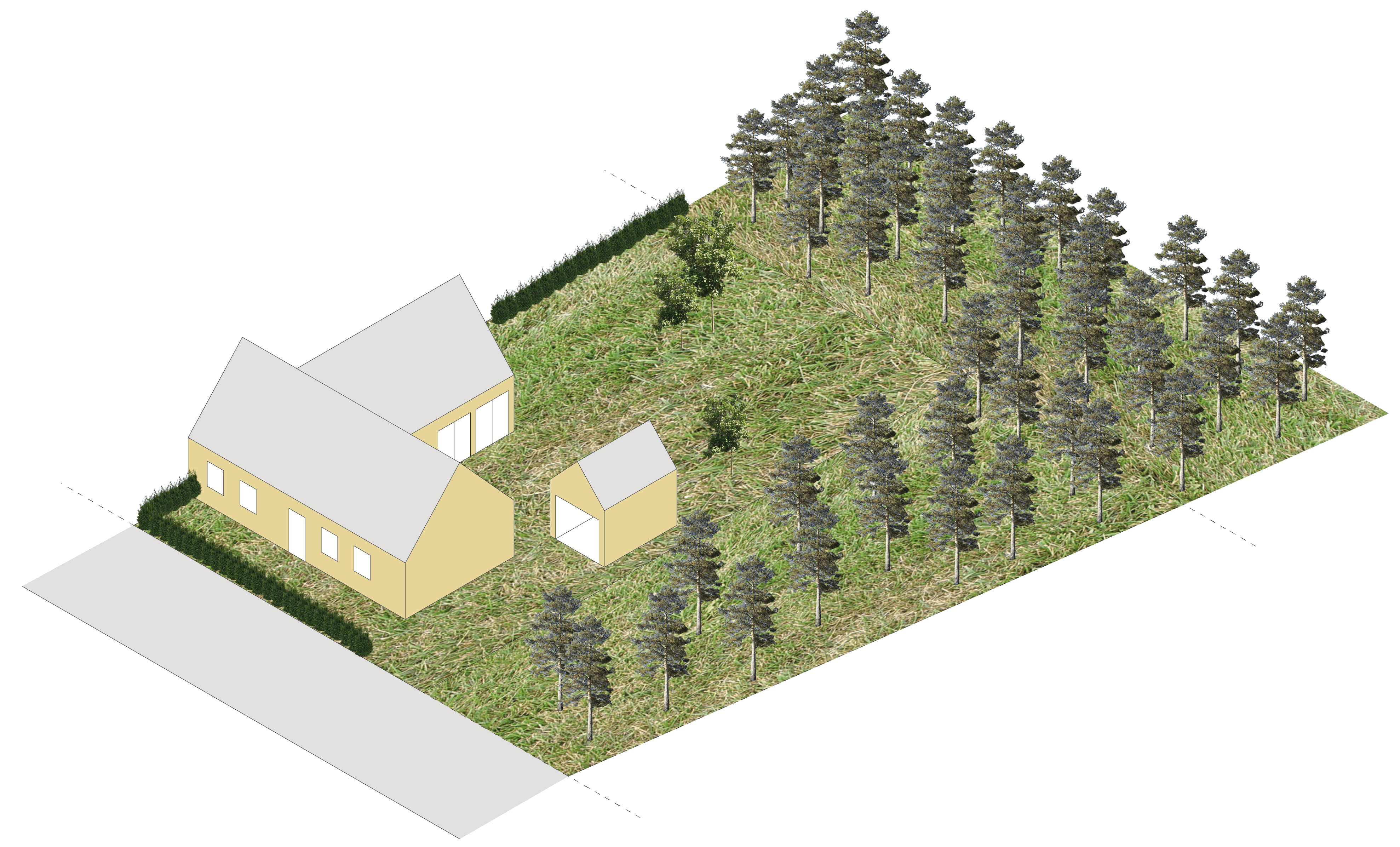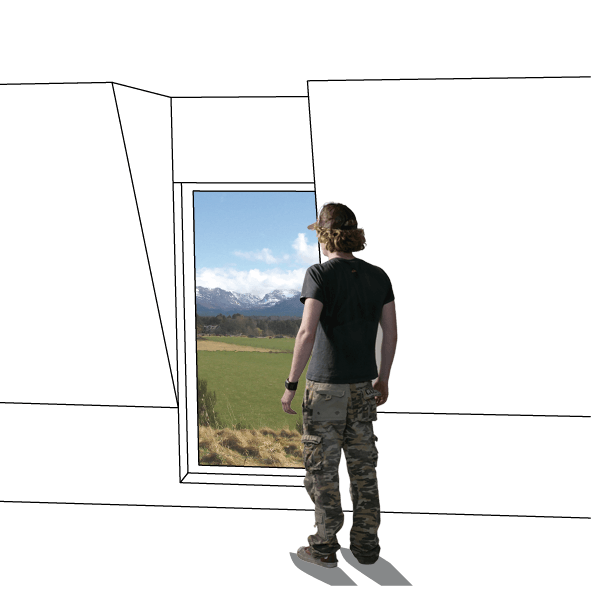 Homes on the village edge, on a bigger plot, will have views of the hills and will be attractive as holiday homes. They would be further from the school and shops and less efficient in terms of cost and convenience for people living and working in An Camas Mòr. These are planned so that there will not be empty homes in the village centre.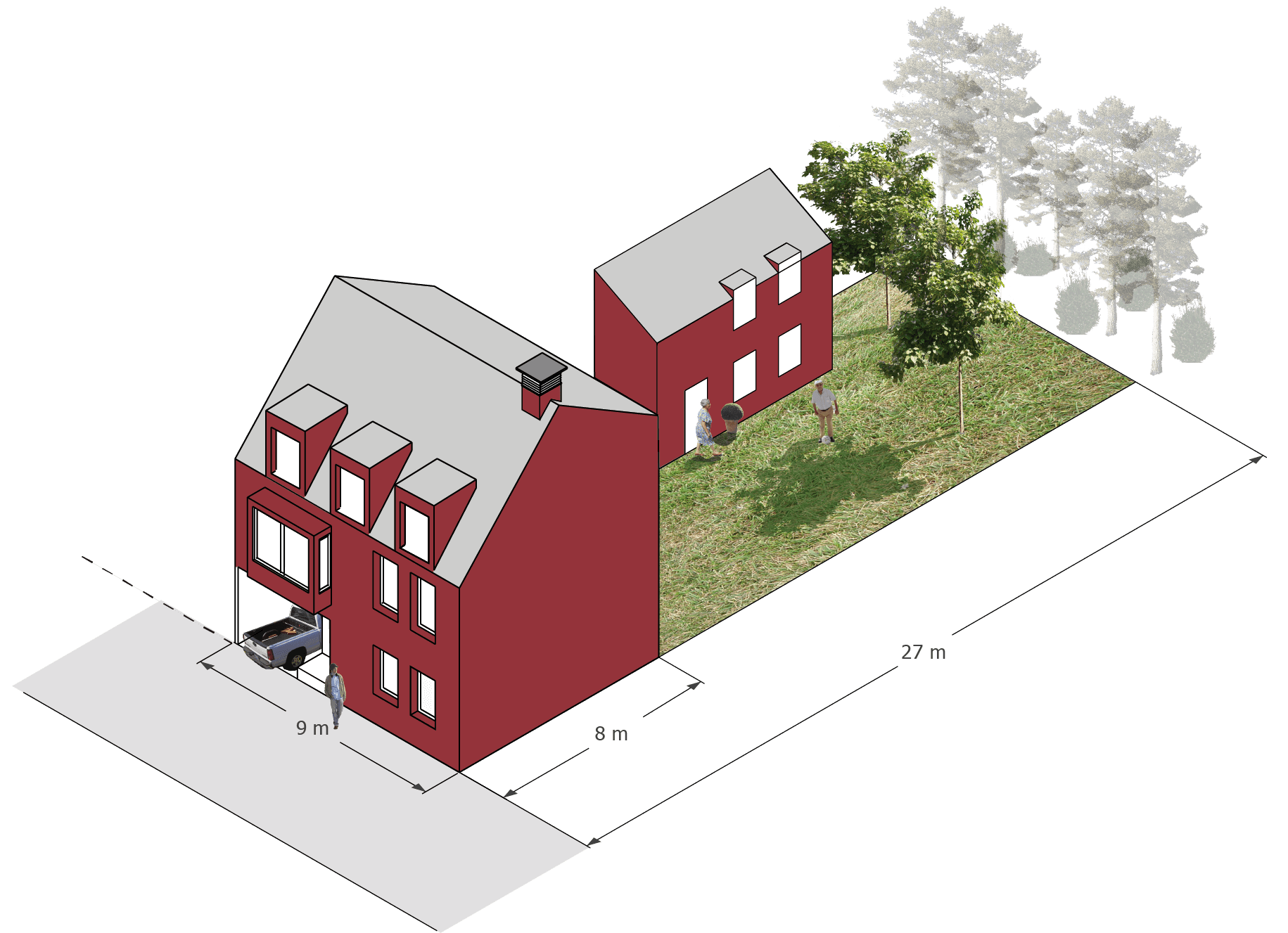 Spaces to sub-let to holidaymakers, such as garden studio flats, are designed to enable people who live locally to take part in the sharing economy and bring tourists into contact and exchange with local households.
Base your work in An Camas Mòr
An Camas Mòr is designed to make it easy for people to do their work from the village, so that people who might consider a second home in the area, can instead work remotely or even move their entire business to An Camas Mòr.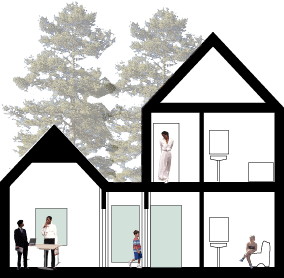 We will encourage remote working by including workspace in nearly every home – from desk space in flats to garden studios to flats above the shop and connected home and business space.
We plan to include co-working spaces and flexible office space, for start-ups and small enterprises.
An Camas Mòr plans to be well connected with a fibre optic cable for broadband internet connections and has good transport links from Aviemore railway station and Inverness airport.
Many second-homeowners bring new skills, experience and connections to the area that other people in Badenoch and Strathspey benefit from: we plan to encourage them to spend most of their time here and participate fully in the community.
An Camas Mòr is designed to involve the community – this is difficult for nonpermanent residents to take part in.
There will be common maintenance requirements which favour those who live in An Camas Mòr permanently.
In the future, there will be a Community body of residents and businesses. They will be responsible for ensuring people look after the village and natural surroundings. This is part of the planning framework.
Busy, occupied streets
An Camas Mòr is designed so that a minority of holiday homes will be interspersed with local households, to avoid a street of empty houses. To encourage this, plots on the same street vary in size and two or three house-building firms will construct homes and workspaces, possibly working alongside Community Development Vehicles or self-builders.
Attract higher value work to Badenoch and Strathspey
In the long-term, our ambition for people who work in An Camas Mòr is that they will equally be able to afford a local home as people from outside the area.
Currently, a lack of suitable homes and workspace is a constraint on local business growth and local employment opportunities.
A recent survey by the Cairngorms Business Partnership found that the number one issue for local businesses when recruiting new employees is a lack of local housing- a local business reports not advertising roles because they know that candidates from outside the area will not be able to find somewhere to live.
With the advice of Highlands and Islands Enterprise, we aim to attract higher value work to the area, with wide-ranging employment opportunities beyond tourism.
We plan all types of workspaces and homes that are designed to enable existing local businesses to expand employment opportunities and attract new businesses to the area.
It is strongly in our interest to make this happen because it will ensure the project's social and financial success over the next 20 to 30 years and beyond.