September 2016
Aviemore and vicinity Community Council plan new living and working space across the river Spey, on Rothiemurchus. We felt it was our responsibility to support the community and make a good environment for people and nature.
Rothiemurchus, like other local employers, finds that the lack of affordable homes and workspace limits local people's opportunities. We hope that by focusing on good design, and working alongside government, An Camas Mòr will give local workers and businesses a fair opportunity to realise their potential.


Johnnie Grant of Rothiemurchus
September 2016
Aviemore and vicinity community council first envisioned a new settlement in Rothiemurchus. I have brought together a team with international experience and a local understanding. They have worked with local people to create an innovative design based on strong environmental principles.
We depend on the commitment of local and national government to realise this vision of a sustainable new community. To give local families and businesses a fair opportunity at economic and social success.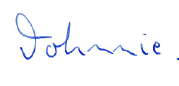 Johnnie Grant of Rothiemurchus