---
Conventional houses This house could either be detached or semi-detached. The house is efficiently placed on the corner of the plot, close to the street to make maximum use of the outdoor space.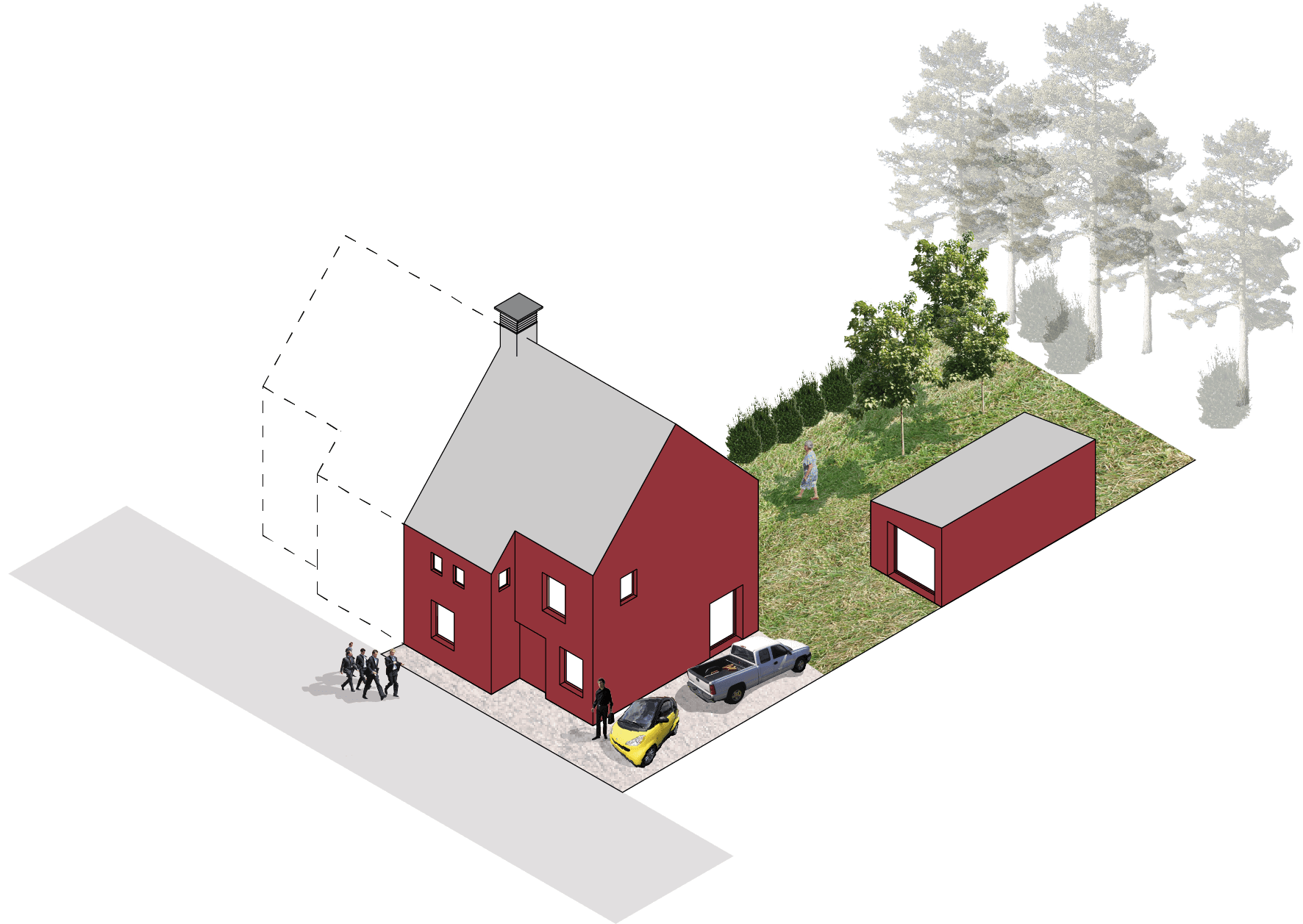 Conventional house axonometric
First floor
Ground floor
Granite masonry base with red painted timber above.
Timber wall painted with Swedish Falu Rödfärg
Formal front- informal back
Smaller windows facing the street -big windows facing the garden
The neighbourhood looking out for each other
Meeting whilst coming and going.
Tell us what matters
to your household
---
Tell us what kind of home you would like- for example, does it include storage for outdoor equipment?
go to facebook
---
Tell us what kind of home and tenure you want, and we can work with our partners to plan it.
register interest