Homes
Homes at An Camas Mòr will be carefully built to the community's wishes as will be detailed in the Sustainable Design Guidelines. This will enable a range of different builders and designers to create a place that meets the various needs of different ages, household sizes and abilities.
Multi-generational living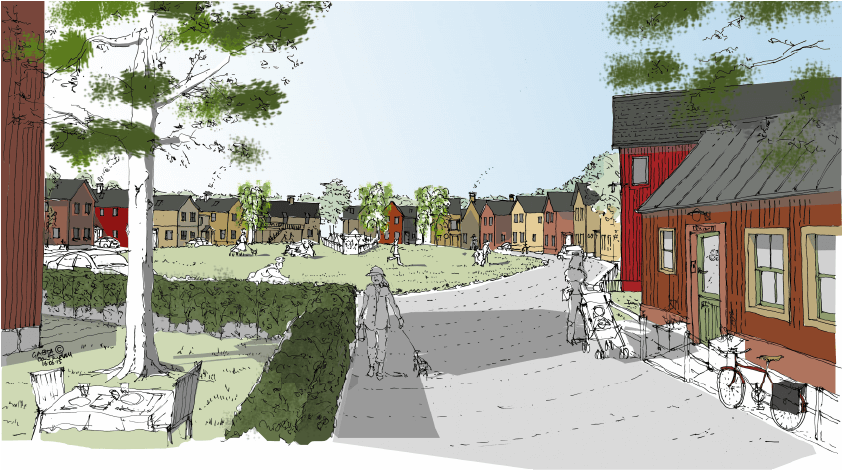 Sheltered housing on the high-street, multi-generational homes where two households can live independently in the same building or close-by, and maybe at a later phase, a care home, will include people at every phase of life. Designing spaces that are adaptable and accessible is a key design principle.
I have parents who are now getting on in years and both they and we would ideally like a home with a "granny flat". I really dislike the thought of either of my parents needing a care home, I want to be able to ensure their comfort, oversee have sight of any care being provided to them and to keep them a full and integral part of our family.
Homes for Highland life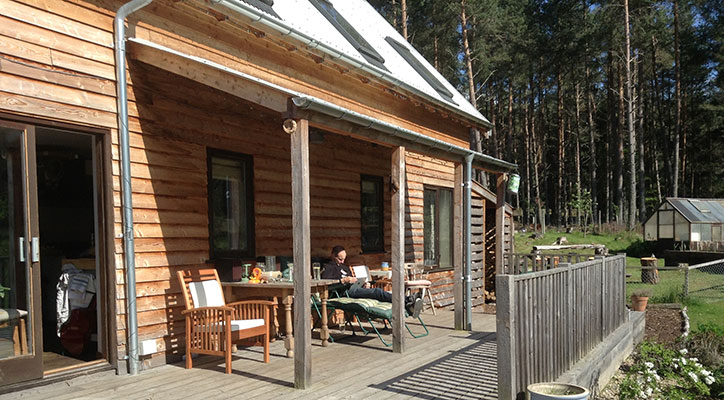 A safe place to store your bicycle, skis, snowboard, camping gear or kayak is just as important if you live in a flat as if you live in a big house so out-buildings are part the plans for houses, apartments, and terraces. Flats with basement storage, porches with a place to keep muddy wellies are just a few of our community's practical design ideas which will inform the Sustainable Design Guidance and Housing Delivery Plan.
If we want to spend more time out in all weathers, houses should have larger boot rooms and good drying facilities.
We would like outside space plus kayak, canoe, bike storage…
Build your own dream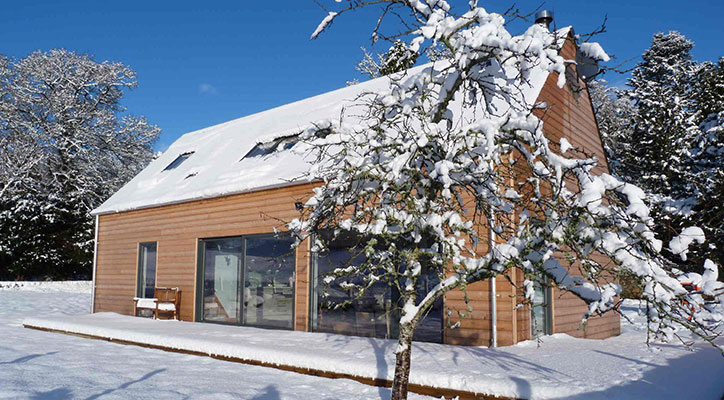 Serviced plots to build your own dream are part of the Masterplan- The Scottish Government's Highland Self-Build loan will make this opportunity open to many more people. Forming a self-build co-operative, perhaps as a group of friends, could make it possible to build flats or terraces, not just detached houses on the village edge.
Modern homes by – Hebridean Homes by Dualchas Architects and R House by Rural Design Architects.
We have been looking for an affordable self-build in the Speyside area and as yet not found a suitable method or plot. We would greatly appreciate any opportunities to be part of new self-build communities or affordable housing projects in the area
Many of my friends would like to build their own houses. There seems to be a shortage of affordable plots…
Energy efficiency
District heating is planned for homes on and near to the high-street, possibly using low carbon energy from a heat source pump. We are planning to work with a minimum of two house building firms, both with a strong record of building energy efficient homes in the Highlands, meeting BREEAM certified sustainability standards- this should help to tackle the particularly Highland issue of fuel poverty.
A house can be more than a house
We are planning to leave some buildings as shells which will give people the flexibility to adapt spaces to their individual needs and use. Here are some of the possibilities for a house and garden: workplace, energy store, nature reserve…
Some houses should be left as shells to allow owners and renters to change the internal size and living needs. Moveable walls for flexibility.
More on Design Guidelines...
You may be interested in...