Conventional
This house could either be detached or semi-detached. The house is efficiently placed on the corner of the plot, close to the street to make maximum use of the outdoor space.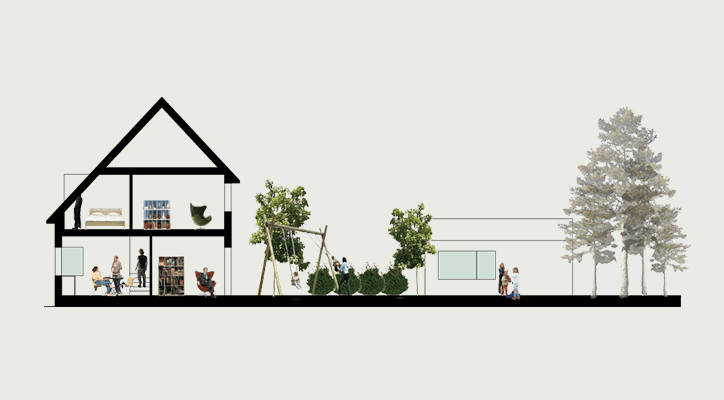 Section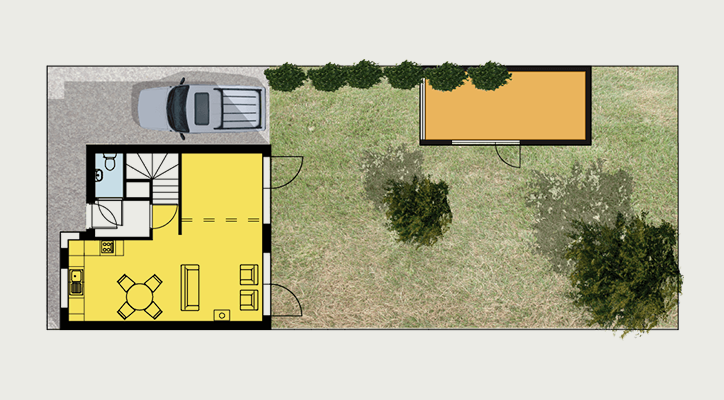 Ground Floor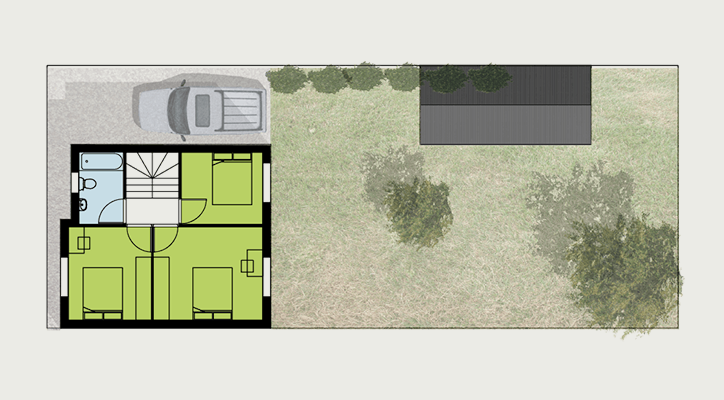 First Floor
Design Guideines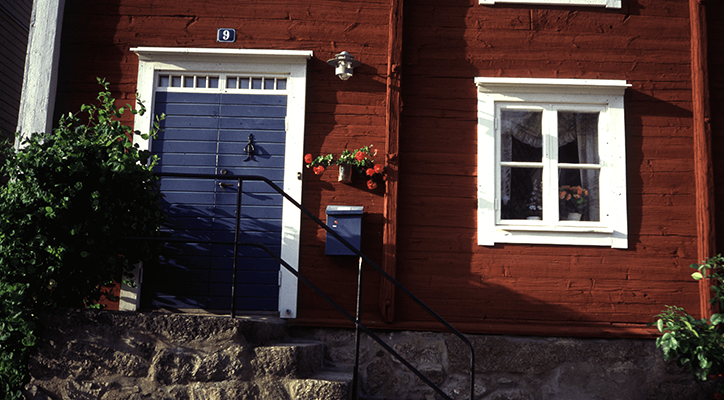 Granite masonry base with red painted timber above.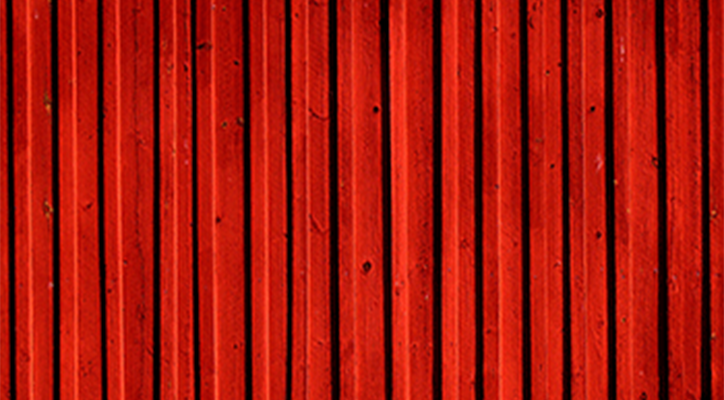 Timber wall painted with Swedish Falu Rödfärg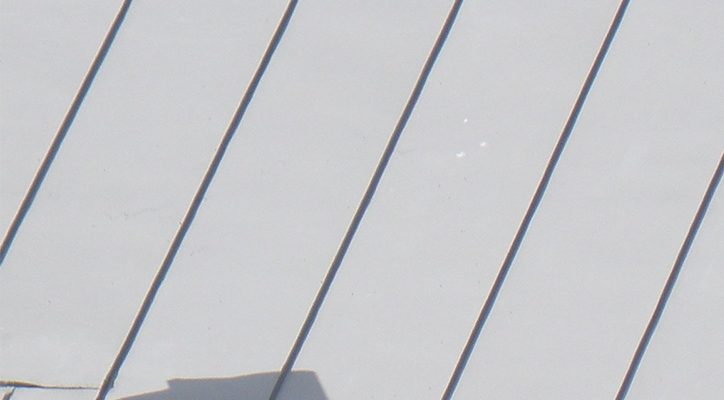 Zinc roof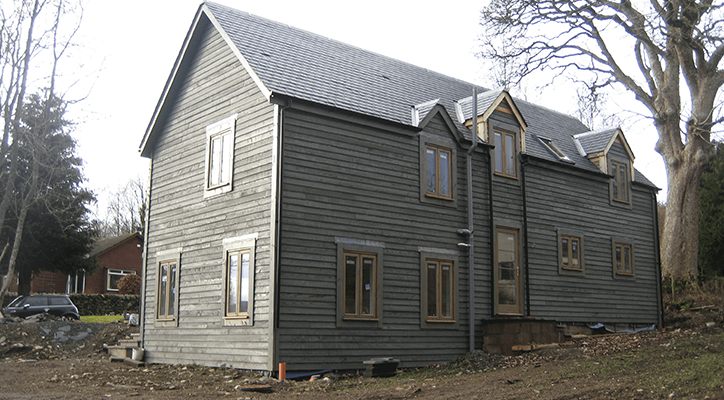 Vertical windows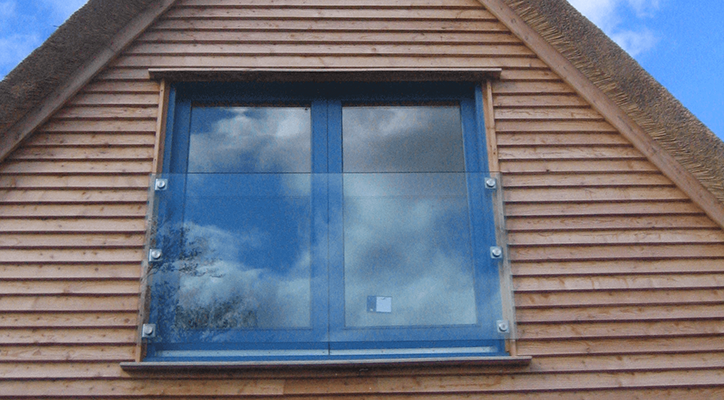 Glass balcony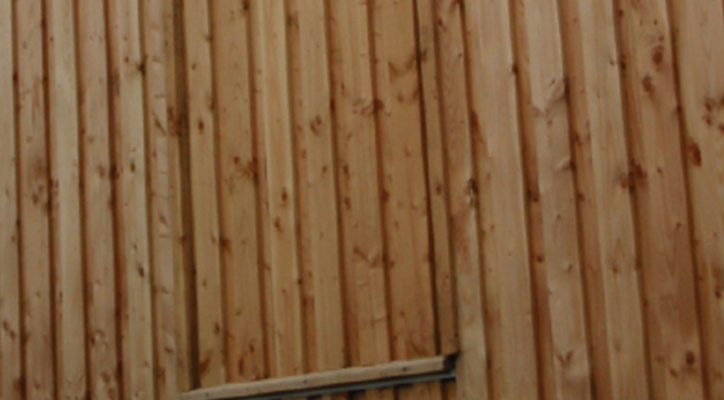 Bare timber wall
Encourage Community Life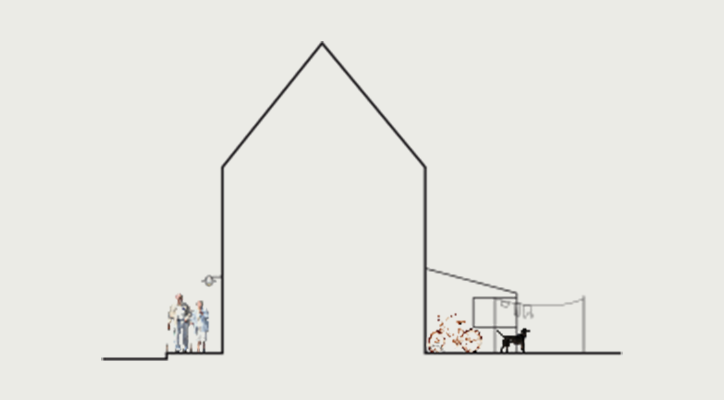 Formal front- informal back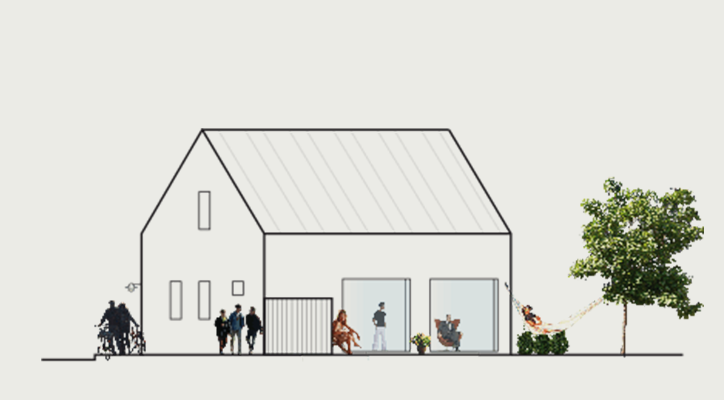 Smaller windows facing the street -big windows facing the garden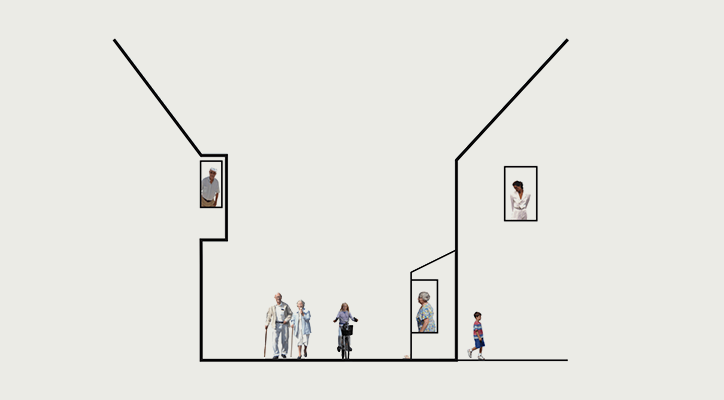 The neighbourhood looking out for each other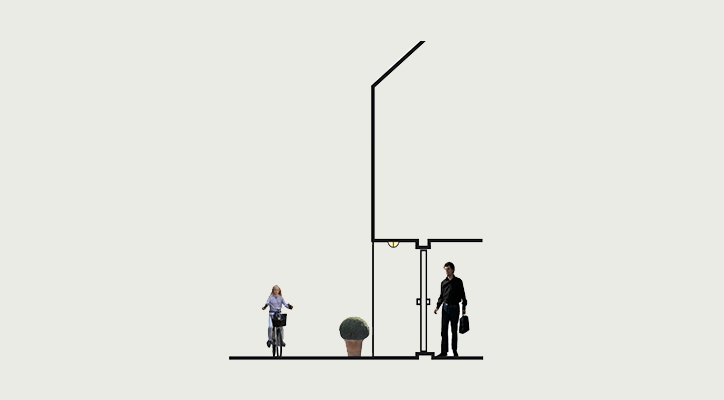 Setback door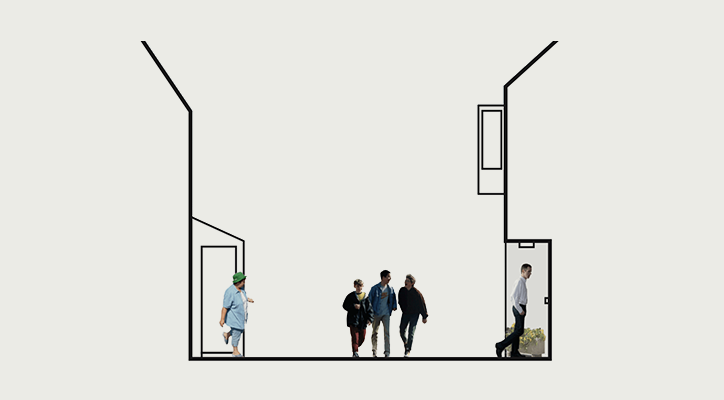 Meeting whilst coming and going.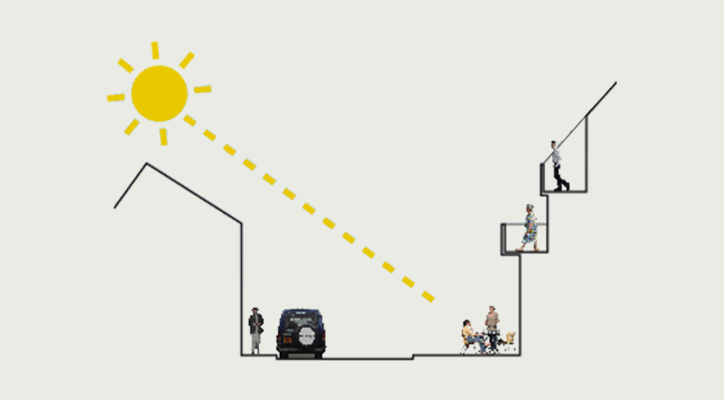 Homes that face the sun